Do you celebrate Valentine's Day? I admit that I haven't always been a fan… I've often thought about how lonely it makes some people feel and how it causes an obligatory feeling in others. This year, I'm declaring it a sacred self love day.
I've had mixed feelings about the term "self love" at times. Yet, I've found that it is a healthy foundation for all other relationships now that I'm truly able to love myself. What it actually looks like might be quite different for different people. It could be relaxing with a good book or going for a walk in the woods. It could be making time to be creative in a favorite way. It could be buying yourself a gift. I've done that with art supplies, plants, inspirational prints, and cards. It could be dirty dancing. It could be taking ourselves on a date to a favorite place. It could be setting up a nice space with a fresh flower to eat by. It could be a bath by candlelight. We need not make it look like anyone else's idea of romantic or relaxing. I've even had a recent self love blooper!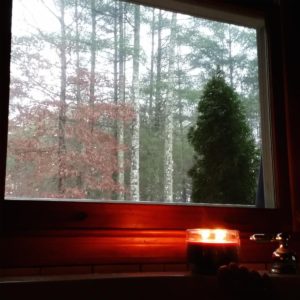 I rarely take baths so I decided to take the time to relax on a recent rainy weekend. I could take the time and it felt like a perfect rainy day. It was warm enough to have a window open for fresh air and cool enough to enjoy a steamy bath. If only the candle didn't fall in the bath water right after taking the picture! Oops! The hot wax actually made quite a mess in the water, and I had to get a strainer to clean it out. I decided to consider it an opportunity to laugh at myself, a ridiculous story to share while keeping it real, and a lesson learned. I bet I'm not the first person to have it happen. Hello, real housewives! At least it wasn't the phone or a hair dryer!
I did think to myself, "why was I taking a picture of this anyway?" I remembered that I want to walk the talk and take the time to love myself the way I want to be loved, which includes making time for this kind of relaxation and rejuvenation. I am willing to share it to encourage other mothers and women to love themselves, too.
The painting printed on the mug in the following picture contains one my favorite messages that has come through to me during the magical creative process: "You, honey, are a seed of the divine."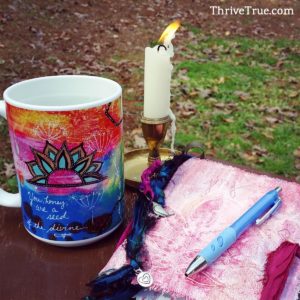 In celebration of you, I invite you to write a love letter to yourself today. This is one of the simplest yet most heartwarming ways to give ourselves some love, sweet love. Take a moment to see your own deep beauty and blessings. Be your own best friend. Acknowledge and Appreciate your own sacred spirit. Write about what you love. Write what you love about yourself!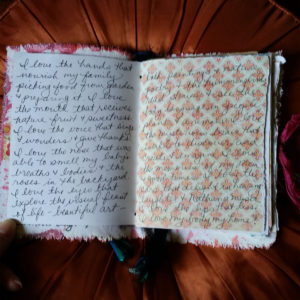 Here's a little excerpt from my forthcoming book D.A.N.C.E. with Delight (prior to final editing):
I thought about the statement: "I am not special. I am Sacred and Whole." We all are. I was surprised how much that lifted my spirit! My birthday was coming up. I love genuine celebrations, yet I notice the difference when something feels more like an expectation or obligation. Releasing the need to be made to feel special by anyone else enabled me to be free of disappointment from anything external. I am actually thankful for those that haven't always shown their love for me in the way I wanted to be loved because I fell in love with myself as a result… 
Realizing that none of us are any more special than any other doesn't mean we don't give more attention to some people. There are relationships in our lives that naturally take more of our time and attention, such as parenting. What the realization affects more to me is how we treat those that would not qualify as special to us if we differentiate. Rather, I can remember that we are all Sacred.
Do radio stations still do song dedications on air? I don't get any radio stations clearly where I live so I mostly use Pandora these days. I remember listening to long distance dedications as a teen. I'd like to offer a song dedication for all of us today: "Blessed We Are" by Peia:
"Blessed we are to dance on this ground with the rhythm of saints to carry the sound. We hold a prayer for the Earth, for the ones yet to come – May you walk in beauty and remember your song. Remember why you came here. Remember your life is sacred." ~ Peia
Here's another little excerpt from my forthcoming book D.A.N.C.E. with Delight:
Learning to treat myself like I would want to be treated by a best friend has helped heal my heart. Looking myself in the mirror and saying whatever it is I've longed to hear has both lifted my own spirit and also enabled me to have healthier relationships with loved ones. I no longer get disappointed wishing someone else would fulfill that need for me. I give myself love…
I invite you to wrap your arms around yourself for a big self love hug today!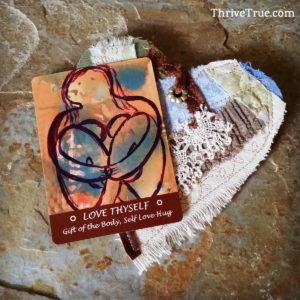 Filling my own well with the love that I desire has also enabled me to have more love to give. This valentine's day, I also sent some love to a dear friend that I've known since 9th grade. I'm sending her a little love note and one of my Heart of Life inspiration card decks. I hope it will warm her heart and bring a sweet smile to her spirit.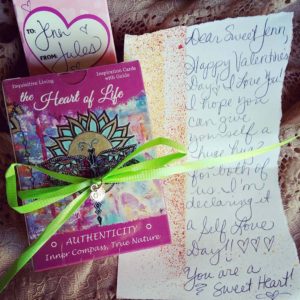 Do you know anyone that could use a little extra love? Can you give yourself the kind of love you like to receive?
I sometimes feel resistance to living and loving fully and openly. So, in my new book, I share some of the ways I've found to cope with and love life, ways I dance in the rain when it comes and even let it cleanse, heal, and nourish me, and ways I dance with delight. The book is about renewal, refreshment, rejuvenation, and rejoicing each day. It is about leaning in to life even with all the messes and mysteries. It's about finding the magic within it all. The Book is written and in the design/publication stage now. You can receive the Heart to heART email letters from: ThriveTrue.com/MagicMail for a special offer when the book is available to purchase. Though I could self publish it, I'm really ready for a publishing dream team to help make it as beautiful as it can be. Introductions welcome! 🙂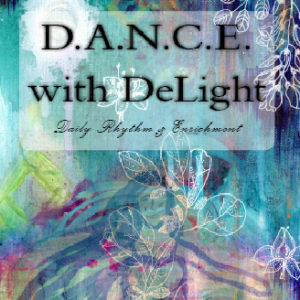 I've also started a new pinterest board all about Sharing the Love. It features some of the many amazing artists, healers, alchemists and inspiring souls that I adore! I prefer to see other people as part of a co-creative community cheering each other on rather than competing in some way. I appreciate the offerings from the people on this board and want to share the love! ♡ I'll be adding many more as time allows. Feel free to join me and share some love for your favorite magic makers today!
All this love is making my heart sing! So, I'm giving away a few more inspiration card decks! You can enter to win a Soul Songs deck through instagram or facebook.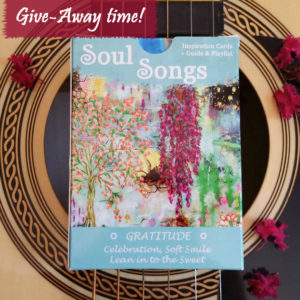 Wishing us all a Happy Self Love Day everyday! May we look in the mirror and see the divine spark in our own eyes. May we see and reflect the same in others.
"In the sweetness of friendship let there be laughter, and sharing of pleasures. For in the dew of little things the heart finds its morning and is refreshed." ~ Khalil Gibran
Beautiful Blessings,
Julia/Jules
---
The inspiration card decks are on sale now if you or anyone you know would love one. You can also receive an extra $5 off as a thank you for your loving support of artists like me. Use coupon code: BlessedBe at checkout from the gift shop at http://thrivetrue.com/product-category/carddecks/
The "Love Thyself" card featured above is from the Heart of Life inspiration card deck.
The original of the"Divine Seed" painting shared in the post has been sold. It is available as Art Prints & Mugs. It is also featured on a card in the Soul Songs inspiration card deck.
I've never met Peia, yet we speak a similar soul language. I've purchased her album from the Band Camp website. You can find it there in my collection if it sings to your soul as well: bandcamp.com/thrivetrue.
If you'd like to get your MFA, as in Magic/Medicine Found in Art, I'd love to have you join me for one of the online creative courses I host. Many of them are available as Pay What You Can/Pay What It's Worth options! So, yes, they are affordable.
Keep in Touch: Instagram, Facebook, Patreon, and Heart to heART newsletters
If you appreciate my offerings and would like to shower me with some love, you can do so at: www.patreon.com/ThriveTrue
May we find JOY in the bittersweet art of living and loving. Please feel free to use the sharing buttons below if you know someone that you'd like to share this legacy with. ♡ Thank You!