tapestry
Showing all 2 results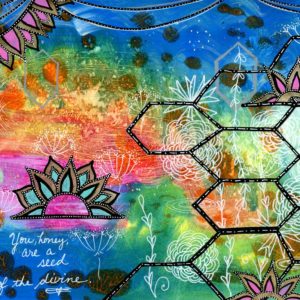 "Seed of the Divine"
*** SOLD - This Original Painting has found a home! :) *** This image is still available as an art print on
archival paper
and
museful mugs
in the gift shop. "Seed of the Divine" Original Art on Watercolor Paper. Ready to Frame. The text reads: "You, honey, are a seed of the divine" Please click image to enlarge and view details more clearly: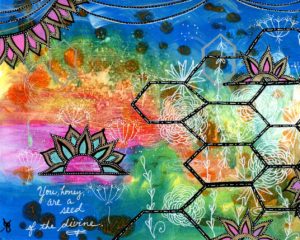 Thank you for visiting my online home and art gallery! I wish I could give you a cup of tea while you're here so I send a favorite tea with each original purchased. :) I'd love to get to know you a bit as well. Please
visit the guest book page
if you'd like to
introduce yourself and share your thoughts
with me. If you find something you love and the original has already been sold or you need an affordable gift, high quality prints can be made. Please contact me and I'll be glad to serve you! Of course, watermarks do not appear on originals. This price includes shipping and packaging within continental USA, which can be quite expensive. I'm happy to ship internationally if you contact me for a personalized shipping quote. Local delivery may be arranged in Blue Ridge, GA. May we thrive in harmony, Julia/Jules
$

148.00
Read more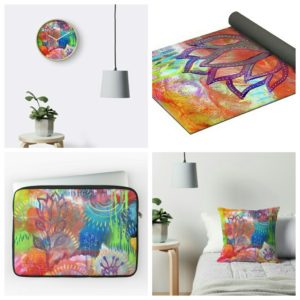 Print-On-Demand Printer Links (Please See Options in Details)
Many options are available for fun & useful printable products. I currently make art available in this way by uploading scanned art to both Redbubble and Fine Art America (aka Pixels). I've tested several printers and found these few to provide good customer service, quality items, and decent artist support/commissions. If you've seen some art you love that I haven't uploaded to one of these sites yet, please 
contact me
 and I'll try to do so. To view options from my Redbubble shop, go to: 
www.redbubble.com/people/lovingrd
Redbubble offers pillows of various sizes, clothing, tapestries, electronic cases, journals, etc. To view my offerings on Fine Art America/Pixels, go to: 
pixels.com/profiles/lovingrd.html
Fine Art America/Pixels offers pillows of various sizes, towels, yoga mats, blankets, and more.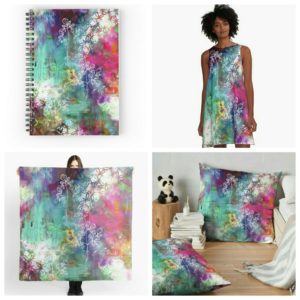 * I have not tried ALL of the products available from either printer. The ones I have tried have been good quality and their customer service has been good as well. The products that I offer on my site (mugs and totes) are usually about the same price as (or slightly less than) the regular retail prices set through these printers for those items. I'm incredibly grateful for the inspiration and ability to share it. Thank You so much for considering having my art printed in this way and supporting me and my family!
Read more