Hello, beautiful! I'm grateful to be able to connect with you thanks to the magic of the internet!
Sweet Support ::: I really want to make art, soul food, online gatherings, and creative exploration available to all who appreciate it and want to participate! So, I offer several online course retreats as "Pay What It's Worth/What You Can" offerings and make the Thrive True e-zine a free gift to anyone that wishes to receive it (via newsletter). If you are able and want to help keep the generosity flowing, in essence sponsoring those less financially fortunate (such as single moms, survivors of abuse, those working in less lucrative professions like teaching and social work, etc) by helping me be able to offer things this way thanks to those who choose to invest more… or if you've been blessed by something I offer and are looking for a way to give back, then you can send a little loving support through paypal at: www.paypal.me/thrivetrue. Every bit adds up! Thank YOU. ♡
Connection ::: You can use the form below to contact me with any questions or comments. I reserve all rights to all content on this site unless specific written permission is given by me, author and artist, Julia Ostara. Please use the sharing buttons on each page if you'd like to share any public posts or products. Please use this form for licensing inquiries about featuring art on products, invitations to teach in collaborative offerings, inquiries about bulk prices, featuring art or products in a boutique, to request/ commission a custom painting, or any other bright ideas. 🙂
---
Wild Wonderful Well Wishes to You!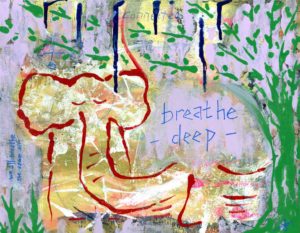 ---