Dear One, Thank You for visiting!
You're invited to join me in a Sacred Circle with Ripple Effects.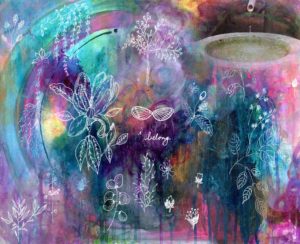 I've recently set up a new community for Sweet Patrons. I'll be sharing spirit medicine, healing art, painting play dates, inspiration card picks, rituals and more. There are various options from 'tea time' to more intimate moments sharing soul food and stories by the fire. You can visit www.patreon.com/ThriveTrue to see what's cooking! 
I'm grateful for the ability to try to do what I feel inspired to do as my livelihood in this way. I make many of the offerings available to all who appreciate and find value in them whether or not you are able to reciprocate financially. Anyone can 'follow' along to access the public posts on Patreon. While I share so much freely, I do sometimes share more intimate aspects in 'Patron Only' posts because I feel more comfortable doing so with those that choose to support me in that way. If you're able and would like to help me continue offering all that I do, you can choose any amount of sweet support. Every bit helps to pay bills and buy food for my family. I want it to be a healthy exchange in which you can buy me tea or dinner and I'll bring plenty of Creative Juju, Spirit Medicine and Soul Food to the Gathering.
I'd love to have you join me at: https://www.patreon.com/ThriveTrue 
Of course, I will continue sharing here on my website and through the Heart to heART newsletters. Thank YOU for being here! The Patreon community is just another way to share, appreciate generosity, and participate in a healthy exchange of energy.
Wild Wonderful Well Wishes,
Julia (aka Jules/Jewels)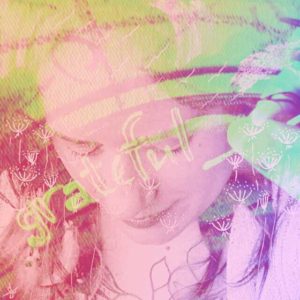 ---
PS ~ If you want to set up a similar page/community yourself, you can use this referral link to receive extra bonuses: https://patreon.com/invite/ovnwrn
---