"Too often we underestimate the power of a touch, a smile, a kind word, a listening ear, an honest compliment, or the smallest act of caring, all of which have the potential to turn a life around." – Leo Buscaglia
I love the way the word kindness evokes multiple meanings to me as both 'being considerate' and 'being of similar origin/species.'
I'm so very grateful for the kindness in my life… the sweet souls that reflect love and share your life force with me as we explore the mystery and wonder together… and the kindred spirits that have taken the time to connect with me from around the world through the magic of the internet… thank you!
Here are some of the kind words, good vibes, and pure sweetness that have been sent my way and warm my heart. I share as a sort of 'testimonial' for those getting to know me or considering joining me for online creative courses/circles and also to remind myself when I need it! 😉
---
The Heart of Life card deck is absolutely gorgeous! I can't wait to curl up and pore over every card later tonight, and take the time to drink in the imagery. I can already tell that this deck is going to resonate with me, and will be accompanying me on my daily journeys. ~ Wendy
I just want to take a moment and thank you for your amazing class! I truly believe that I was meant to be in the course with all of you, learning what I am learning, but also as a reminder of all the beautiful and wonderful things I had in mind to do before my son passed away. The loss of a loved one is something that forever changes your life….  I cannot tell you how grateful I am for you!  Each separate lesson has spoken to my heart and soul in a very different area of my life! … I am so enjoying myself right now! Glad to be here with all of you!  This has been the best use of my money and time in a long time!  I just wanted you all to know the extremely positive effect I am currently having as a direct result of my participation in this course! – Joanne
You are a beautiful teacher of art. I love your soul. You are one of a kind. You were born to teach. Your soft tender voice speaks to all of us and you are very, very giving in every way… Keep on doing what you do. Shine on. All my best, Rena
Oh Julia, Your inspiration cards are beautiful. They are absolutely delightful and exude such tremendous love energy… I am so grateful to have ordered the set. Your work is amazing. As a certified angel card reader, they are tools of my trade and I was honored to provide a client reading using the gorgeous deck today. Thank you for birthing these beauties into the world. May you bless many hearts as you have mine. Love, Janette
I am trying to cut down on classes and groups I am following. Looking and feeling what I really like. Will always keep on following you because that feels good for me. We will see what the future brings. Best wishes and lots of luck with all your future plans. I am looking forward to all new things that emerge. – Carla
Wow you are amazing, Julia! I just went through this edition of your E-Zine. The pages are filled with inspiration, the literature and colorful art are so alive, they bring so much joy into people's hearts. You have a gift for writing, and not only that, but also for organizing and bringing everything into a delightful bundle of information and entertainment at the same time, I can tell you're truly following your heart and passions… All the books that you propose in this E-Zine are good reads…. All the artists are so talented and inspiring. Much Blessings, Ingrid Ieva
My beloved Mum closed her precious blue eyes. I spoke at her funeral. My tribute was called "My Mother's Eyes" and just like you, it will be the sparkle and twinkle in her beautiful blue eyes that I will miss SO much. I just wanted to tell you that now I too will be looking out for shooting stars. For now though, I will take comfort from my favourite drink, sipped from your beautiful mug, just the right size to wrap my hands around, to caress and savour the warmth. As my broken heart searches for light in this "forever darkness," I thank you for walking this path before me, and providing such comfort through your art. – Sue
Greetings women of gratitude! This week I have made the time to do some lovely lessons here. I have been so inspired by all that I have seen you all creating… I felt so wonderful… Thank you so much! Your energy is bright and light. – Miranda
This is a unique class with a variety of teachers who have their own techniques and advice. I'm stepping outside my box to try some different approaches to art and having good results. I'm sure my art and journals will be better having had this exposure and the freedom to play and "let it happen." – Diane
---
"At times our own light goes out and is rekindled by a spark from another person. Each of us has cause to think with deep gratitude of those who have lighted the flame within us." ~ Albert Schweitzer
Grateful to be feeling the love! ♡ I definitely try to give back & serve in various ways. I really want to make art, soul food, online gatherings, and creative exploration available to all who appreciate it and want to participate! So, I offer several online course retreats as "Pay What It's Worth/What You Can" offerings and make the Thrive True e-zine a free gift to anyone that wishes to receive it. It features many other artists, authors, healers, poets, energy workers, and sweet souls co-creating together to scatter well wishes like wildflower seeds. If you are able and want to help keep the generosity flowing, in essence sponsoring those less financially fortunate (such as single moms, survivors of abuse, those working in less lucrative professions like teaching and social work, etc) by helping me be able to offer things this way thanks to those who choose to invest more… or if you've been blessed by something I offer and are looking for a way to give back, then you can become sweet patron at www.patreon.com/ThriveTrue or send a little loving support through paypal at: www.paypal.me/thrivetrue. Every bit adds up! Thank YOU. ♡
You can sign-up for the Heart to heART Newsletter to receive the current ezine gift. I only send out emails occasionally because I realize how overloaded we can get. I appreciate the opportunity to connect in that way and value and respect your time and inbox. To keep in touch in a more casual and more frequent basis, I share many photos of paintings and inspiration on instagram and facebook.
I think we are all artists, life artists! May we all find joy in the bittersweet art of living and loving, have the courage to beat to our own drums, our own dreams, our own heartbeats, and thrive, true, open, full, and free in harmony.
I've also set up a page specifically for prints that support philanthropies. Profits from those particular prints go to charities (listed in details about each print). May we find joy and beauty in our lives that also have healthy Ripple Effects.
May you find something that brings a gentle smile to your heart and feeds your soul while visiting this site! Thank you for taking the time to spend a few moments of your life with me. I hope you have a *be*you*to*full* day!
Wild Wonderful Well Wishes,
Julia (a.k.a. Jules/Jewels)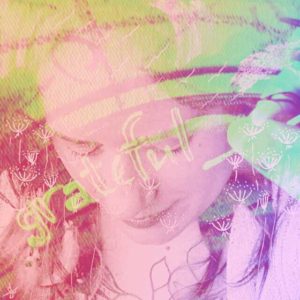 ---