Ahhhh….. hello dear bright beautiful being. Welcome to my virtual hearth and home.  I'm so glad you've found your way here and I thank you for spending a bit of your sacred time with me. May we both be blessed by this connection. ♡  I'd love to offer you a nourishing cup of tea and a seat on the porch or by the fire with me! I hope this virtual visit will suffice for now!  May being here bring a smile to your heart… that's what I really want to do… see more sweet smiles. 🙂
You're invited to be part of a beautiful circle of kindred spirits leaning in to the sweet… leaning in to life, making magic, and dancing with delight! I always want there to be plenty in it for YOU! You can sign up to receive Heart to Heart Notes, Gifts, & Sweet Specials at ThriveTrue.com/MagicMail.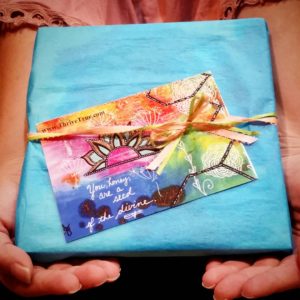 I love to share the beauty, messages, spirit medicine, and magic I've found in the art of living. I love to create and wonder and dream and explore. I wonder what our lives and world would look like if we all felt encouraged, empowered, enriched, and enlightened each day. That's why I do and share all that I do. I love to see Sacred Spirits like you Sparkle from the inside out!
With a bow to the Divine Essence in us all and Wild Wonderful Well Wishes to You,
Julia (a.k.a. Jules/Jewels)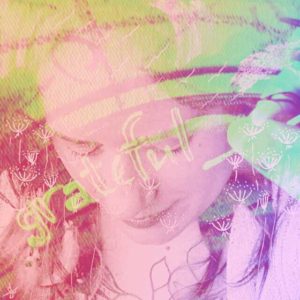 ---
Know someone else that might appreciate and enjoy the art, gifts, energy, community and other offerings? Feel free to share the magic and beauty! Please use the sharing buttons below to invite kindred spirits to enjoy life, all the sweet gifts, & community. ♡
I love the way the word kindness evokes multiple meanings as both 'being considerate and graceful' and also 'being of similar origin/species; kindred spirits.' Thank You for helping me co-create a community of kindness.