Ahhhh….. hello dear bright beautiful being.  Welcome to my virtual hearth and home.  I'm so glad you've found your way here and I thank you for spending a bit of your sacred time with me.  May we both be blessed by this connection. ♡  I'd love to offer you a nourishing cup of tea and a seat on the porch or by the fire with me!  I hope this virtual visit will suffice for now!  May being here bring a smile to your heart… that's what I really want to do… see more sweet smiles. 🙂
I'm passionately dreaming/working on this website, the free thrive true e-zine (sign-up for the Thrivivalist Newsletter to receive this gift!), and online art playdates, courses, and retreats to explore the wonder and nurture a playful creative community. Several offerings are available now! 🙂 Many of them are Pay What You Can/Pay What It's Worth offerings! So, YES, you can afford it! I really want anyone that would like to participate to be able to do so. I want to trust and celebrate generosity and reciprocation.
I also love to play with art supplies! Some of my favorite creations are available as art prints in various sizes and on useful items such as mugs and tote bags in the shop.  As a homeschooling mom to my twin boys, I'm somewhat of a 'bag lady' constantly carrying bags of books to and from the library, snacks to the beach or park, or groceries home. The unique tote bags often prompt smiles and connections. I also love to brighten the day with vibrant mugs for morning coffee or afternoon tea (or winter hot cocoa or cool water from our deep mountain well). These make great gifts for birthdays, friendship, thank you, get well, sympathy, mother's day, hostesses, teachers, secretaries, nurses, graduation, welcome baskets and more.
I send out very few emails to subscribers because I realize how overloaded we can get. I appreciate the opportunity to connect in that way and value and respect your time and inbox. To keep in touch in a more casual and more frequent basis, I share many photos of paintings and inspiration on instagram and facebook. 🙂
I'd like to offer a blessing for all of us:
May we thrive, true, open, and free,
happy, healthy, and wealthy,
with grace, gratitude, and generosity,
strength, beauty, reverence, and delight,
celebrating the sweetness,
in harmony with joy and ease.
With a bow to the divine in us all and wild wonderful well wishes to You,
Julia (a.k.a. Jules/Jewels)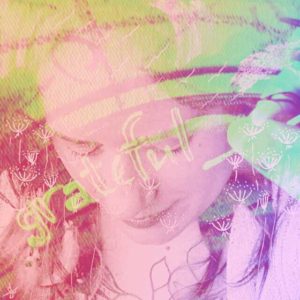 ---