Hello beautiful! Thank You for choosing to connect with me. To celebrate YOU, I'm doing Give-Aways reserved especially for email pen pals. Yay! 🙂 I do my best to send email you actually look forward to. I will only send the more in-depth "Heart to heARTs" every once in a while (about once a month or every few months depending on inspiration).
Sign-up to receive the occasional "Heart to heARTS" here:
---
You'll be eligible for the VIP give-aways (for Very Important Pen Pals) from both of the email options. I always want there to be plenty of value in it for you! In the Heart to heARTs, I'll share what's making my heart sing at the moment, such as books, sweet songs, blog posts, inspiration, well wishes, VIP specials, and of course, current art and offerings. You'll also receive the "thrive true" e-zines when they are published.
I've set up a different mailing list for blog posts so you can receive those via email when they are published (usually a few times a month). This is a great way to keep in touch more often and be sure you see the blog posts if you find them worthwhile. 🙂
I respect and appreciate your time and attention, especially since we can get so many emails these days. Thank YOU for choosing to be part of my online circle of friends. ♡
Wild Wonderful Well Wishes to You!
Julia/Jules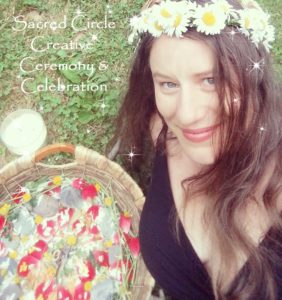 ---